SWOTHSA - Child Focused Community Development
Promote and facilitate the protection, safety and rights of children and ensure that children continue their education. To empower women economically, socially and politically with Self-Help Groups as agents of change within the home and community.
1200 children and 1200 women living in eight low income marginalised communities from a multi religious and ethnic environments in the southern suburbs of Colombo.
With the help of our Social Workers and teachers, SERVE conducts various activities for children in the local community centres
Participatory child forums 

Computer classes promoting basic IT-skills

Art classes supporting creativity

Dancing and music classes

Community based Children Resource Centres with indoor and outdoor games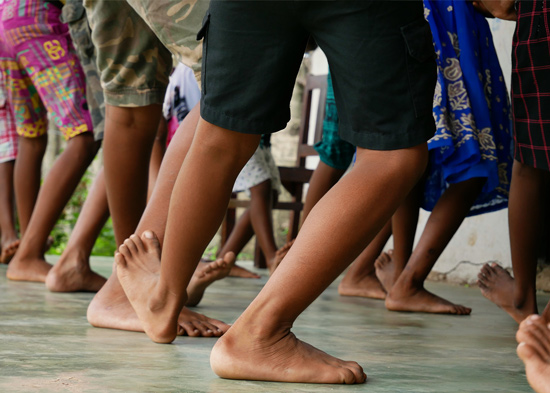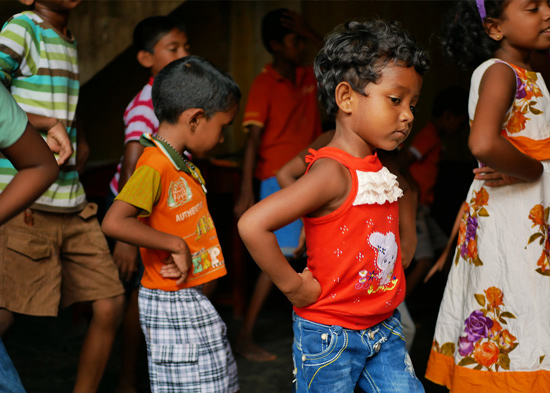 An essential part of the SWOTHSA project is empowering women to fascilitate the change within their community with
Weekly meetings within Self-Help Groups 
Savings and micro loans for Self-Help Group members to encourage income generating activities
Knowledge enhancement on child rights, prevention of child abuse and violence against children
Money management, income generation and self employment
Harmonious living in multi ethnic and multi religious community
Leadership development 
"Soap for Hope" with Hilton Colombo Residences
Hilton Colombo Residences joins over 4,400 Hilton hotels in the world in their commitment to soap-recycling. This meaningful initiative will have a dual impact: provide a sustainable way of discarding partially used bars of soap and improve sanitation standards in communities across Sri Lanka.
Hilton Colombo Residences partnered us to teach manufacturing of recycled soap as well as training on sanitation and hygiene. Their underlying philosophy is working towards eradicating the cycle of poverty by providing marginalised communities with the opportunity to thrive with skills-based training and education.