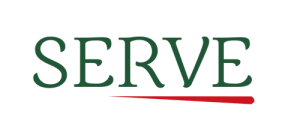 Socio-Economic, Ecological, Religious, Virtuous Empowerment
SERVE has the vison to provide a better life for those in need through a holistic approach,  whilst respecting their values and subcultures. Many families cannot escape the vicious cycle of poverty without support due to the lack of opportunity. SERVE's work is based on social work theories, values and principles to ensure the rights of children and empower families within their communities.
COVID-19 Relief Aid Update
You can donate online via – www.servelk.org/donate

We are happy to inform that 860 families in Moratuwa were provided dry ration packs.

We thank all those who supported us in cash and helped to make this emergency relief a reality.

However, we're receiving lot of requests and we expect to provide support for 1500 affected families.

We are exploring all possible assistance to support the rest of our beneficiaries in days to come.

Kindly donate to :

Account Name : SERVE
Account Number : 0090 00515011 101
Bank : Seylan Bank PLC
Bank Address : Seylan Bank, No.433, Galle Road, Rawatawatta, Moratuwa, Sri Lanka.
Swift Code : SEYBLKLX

or

You can donate online via – www.servelk.org/donate

Please feel free to call us on 077 382 0525 for any additional information or clarifications.

We are currently providing following dry ration packs to affected families.

01. Weekly Pack
The cost of a pack is LKRs. 2500/- (Two Thousand Five Hundred only)

02. 04 Day Pack
The cost of a pack is LKRs. 1300/- (One Thousand Three Hundred only)

#serve #COVID19 #coronavirus #SriLanka … See MoreSee Less
About Us

SERVE is a Sri Lankan non-government, non-profit organization and our main focus is working for the right of the child.
NGO Reg No: L 77604